Information Theory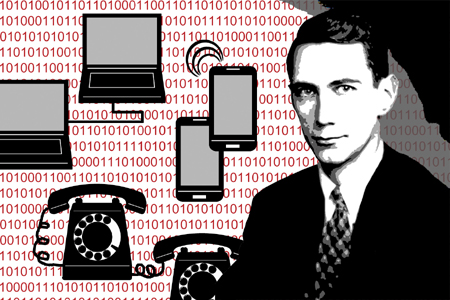 Background
-
Projects
-
Seminars
Members
Research Students
Ehsan Asadi Kangarshahi
Parham Boroumand
Lampros Gavalakis
John Papageorgiou
Background
Research in the information theory group spans a range of topics including channel coding, compression, and statistical inference. We are interested in understanding the information-theoretic limits of problems in communications, statistics, and signal processing, as well as designing efficient codes and algorithms for these problems. Applications for our work include wireless communication, inference in networks, high-density data storage, and file synchronization.
Projects
Some of the current projects in the group:
Message passing algorithms for high-dimensional inference
Low-complexity codes for compression and communication via sparse regression
Algorithms for synchronization from insertions and deletions
Coding for DNA storage
New techniques for iterative decoding
You can find more details by clicking on the individual web-pages of the group's members.